Recent Entries
What About All This Stuff?
Thursday, January 12, 2012
It's that time of year to find a place in our homes and closets for the gifts we received or purchased over the holidays. That usually requires making space by cleaning out and giving away other things. But for some 1 to 2 percent of the U.S. population who suffers from compulsive hoarding syndrome this is an impossible task.
Finding a Way out of Emotional Abuse
Tuesday, December 06, 2011
In her breakthrough book, The Emotionally Abusive Relationship, Beverly Engel, one of the worldds leading experts on the subject of 'emotional abuse' defines what it is and what to do about it.
Parenting and Anger
Wednesday, May 04, 2011
Anger is a natural response to the stressors and challenges of life, but mentally healthy individuals are able to channel their anger while moving forward to resolve conflict without hurting others.
Helping the Mentally Ill Get Help
Monday, January 17, 2011
Professor Gerald Landsberg says the shooting in Tucson, Arizona, demonstrates again that mental health systems in the US are seriously flawed.
MOST RECENT ENTRY: Be Resolute-about those Resolutions
by Dr. Mike Atwater - Monday, January 03, 2011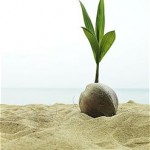 New Years Resolutions and Self Analysis

"We need to take our New Year's resolutions more seriously", says USA Today's, Michelle Healy, referencing researchers who liken our resolutions to those taken by most businesses. Good businesses do a year-end analysis prior to goal setting for the upcoming year, why don't we?

Frank Farley, a former president of the American Psychological Association, says this is the perfect time to take a personal inventory and use that information as a guide to new realistic goals. He says one should make a clear-eyed assessment of work-life, health status, relationships, personal finances, etc. Then set attainable goals-to be in a better place in a year. Farley further recommends contracting with an accountability partner or an online group. Let them know your short and long-term goals and the behavioral steps along the way. Such answerability, support and encouragement are critical to success.

San Diego psychologist, Tracy Alderman, blames unrealistic expectations for many resolution failures. "Anything sounds possible when you're celebrating on New Year's Eve, but it doesn't happen that easily. You have to keep your goals realistic." She recommends developing short and long-term goals, a written plan and documenting successes and failures.

Think about it, one or two important changes are enough to challenge you and enough to celebrate at the end of the year!

Adapted from an article by Michelle Healy on the USA Today site.

In related material, Boundaries, by Cloud and Townsend, is available for continuing education (12CE) for mental health professionals via home study/online at www.GenesisCE.org
Related Courses:
Disclaimer
The information contained on GenesisCE.org is for informational and educational purposes only. The data and information on GenesisCE.org is not intended to be a substitute for professional assistance. This website may link to other websites, which are not under the control of GenesisCE.org. We have no control over the content of those sites. The inclusion of any links does not necessarily imply an endorsement of the views expressed within them. Though we make every effort to keep the information up-to-date and correct, we make no representations regarding the accuracy contained on the website. Any reliance on such information is at your own risk.
GenesisCE.org will not be liable for any loss or damage arising out of the use of this website. You may direct questions, comments or reports of incidents to: contactus@genesisce.org Revisions to this website disclaimer may occur without notice. Your use of this site implies your acceptance of the terms this Disclaimer or any modifications.